>

Drug Rehabs Centers and Alcohol Detox Clinics in Spain
Drug Rehabs Centers and Alcohol Detox Clinics in Spain - English and Spanish Speaking

Knowing how to get drug rehab in Spain or finding the best English speaking alcohol detox clinics is one thing, but understanding the steps from admission through to recovery can be rather difficult.

We are here to help you get the best English Speaking treatment to your own personal level of addiction, as well as to suit the standard and quality of the rehab center to your specific situation or budget level.


Therapy and Activities

Recovery Process

Discharge Process
Ongoing Recovery System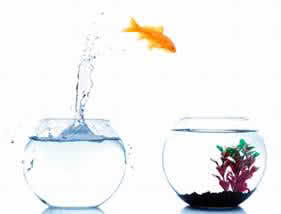 Quite a few people find themselves with a Drug Addiction, Alcohol Addiction or Eating Disorder problem while living in Spain or quite often rather than get treatment in the UK, Ireland or even far away places such as Dubai they decide to come to a rehab in sunny Spain.
Due to the default language in Spain being Spanish of course it can be a breath of fresh air and a relief that Local Rehabs Spain is almost entirely staffed by native English speakers.
We have a very unique and close relationship in Spain with world renowned treatment providers that treat people very successfully from all across the world.
Our relationships with alcohol addiction treatment clinics in Spain have been forged over the last decade so we know who delivers the best quality of care and we only work with people that have a very high success rate.
Back to top
We arrange residential drug rehab and Alcohol Addiction Treatment matching for people from all across Spain.
The providers we work with for drug rehab in Spain are are all fluent English speakers as well as normally Spanish speakers which is ideal for European Expats as well as those coming from outside of Spain for treatment.
If you are not in Spain and you are looking for what is considered out-patient treatment we do suggest that you spend at least a few days with us in Spain and it is possible after this to treat you using technology via secure teleconferencing.
Local Rehabs Drug Addiction and Alcohol Addiction Therapy is based on a Holistic process which means we do not just treat the dependency but all the other problems that may have caused the problem and any other problems the addiction creates.
The Driver from Local Rehabs can pick you up from airports around spain and we can arrange visa`s to ease your travel if needed.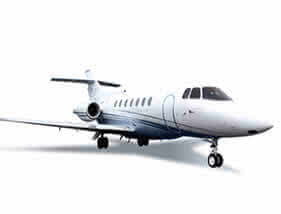 We help people from across the world come to Spain.
The addiction advisers on our team are all highly trained and are always there to help you. We can help and advise on all ranges of addiction and treatments.
As part of the full service treatment we offer we work with the family as well because they are often in need of reassurance. You have no need to feel alone.
Locating efficient rehabilitation for addiction is often the most difficult and challenging step after your brave decision to seek help.
We offer a full service concierge treatment package which allows you to focus on recovery with nothing else to get in the way of your rehabilitation.
Taking care of your needs fully allows you the very best chances of getting well and staying well permanently.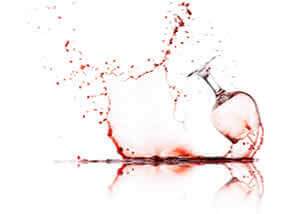 Out-Patient Drug Rehab and Alcohol Detoxification programs in Spain.
Although we are most famous for our excellent in-patient treatments, we can also arrange out-patient treatment for many different conditions that do not need in-patient treatment or maybe you would be more comfortable getting your treatment at home.
We do believe that given the right conditions and the very best care combined with a willingness from yourself to get better we can give you the very best chance for long term recovery.
We try and work on a 4 week program because with lots of people this is a very effective length of time for the whole recovery process to begin to work.
If you are doing a 4 weeks treatment with us we have in our experience found that the first week is the hardest because you see no major difference to how you are.
The second week you may even want to leave the treatment facility or if you are in the out-patient program you may want to stop because you feel it is completely pointless.
The third week is a very critical time and the majority of people we see in the third week will wake up from themselves and realize that they are getting better. This third week is the turning point for many people and is a kind of awakening which can then allow us to focus on the final fourth week which is your full recovery and creating stability.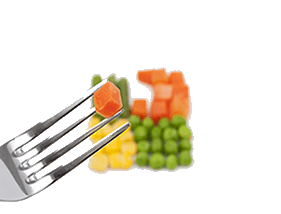 Very Experienced with Eating Disorder Treatment in Spain.
Of all the different kinds of health problems we see in Spain it has to be said the one in need of the most delicate treatment is eating disorders..
Eating disorders vary wildly from one person to another and all of the cases need a very careful and delicate handling because if the wrong treatment or care is provided there is a chance that things can go out of contol very quickly.
A very careful tailored program is needed and there is very little that can be said about the treatments and options here because they vary so much per person..
One interesting thing we see is lots of people coming from the UK to Spain for Eating Disorder Treatment even though there are many places in the United Kingdom and the NHS is very good.
We can only assume that people want to speed up the process of treatment for their loved ones because waiting lists in the UK can be a bit longer than one would desire and we can arrange treatment in Spain within hours.
If you or a loved one is having any problems with eating disorders just call us and we can see what we can sort out as soon as possible because this is very delicate.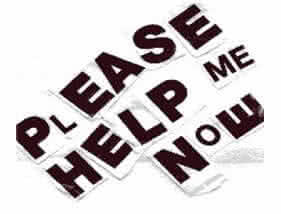 We will look after you in every way through the process.
From the second you call us to inquire about treatment we will try and simplify the process by keeping the language we use simple and easy to understand in plain English.
The whole process is a nurturing process to assist you through these very brave steps to recovery and we do this all day every day so we know exactly what to do to reassure you. The clinics we use are of a very high standard and are normally high end so you can be sure of quality of service right down to the sheets on the bed and the chef prepared food you eat.
The 30 day program is highly recommended for most people but of course we will do a full consultation with you to find the best fit for you.
All of the accommodation will service every need you have and in most of the places we offer there is full international television so you will feel like you are in a home from home.
Limited mobility and of course including disabled patients are very well looked after and if you have a loved pet that you feel you cant live without we even have provision in some places that allow animals to be with you for the duration of your stay.
For anyone who feels that an full in-patient drug rehab stay is simply out of the question we can still look after you in many different ways and you ideally need to call us so we can go through options with you.
Any time you need help just give us a call and we are always here ready to take your call and answer any questions you may have about drug problems, alcohol problems or just general mental health issues.
Rehabilitación de Drogas y Alcohol Tratamiento de la Adicción en España

Muchas personas se encuentran con una adicción a las drogas, la adicción al alcohol o comer problema Trastorno mientras vivía en España o muy a menudo en lugar de recibir tratamiento en el Reino Unido, Irlanda o incluso lugares lejanos como Dubai que deciden venir a un centro de rehabilitación en España.
Debido a la lengua materna en España siendo español, por supuesto, puede ser un soplo de aire fresco y un alivio que Rehabs Locales España está casi totalmente atendida por hablantes nativos de inglés.
Tenemos una relación muy singular y se cierran en España con renombre mundial los proveedores de tratamiento que tratan a las personas con gran éxito de todas partes del mundo.
Nuestras relaciones con los centros de tratamiento de la adicción al alcohol en España se han forjado a lo largo de la última década, así que sabemos que proporciona la mejor calidad de la atención y sólo trabajamos con personas que tienen un alto índice de éxito.
Our treatments and locations across Spain are very comprehensive and spread across the country.
Some info about drug addiction causes and reasons people end up with alcohol addiction that may be of interest to you.

Of course there is no clear category because everyone is an individual but of course there is often a consistency.
The majority of the people we see have been self medicating with alcohol or drugs.
What is self medicating you may ask?
To understand the self medication I would like to give you some examples of the kinds of people we speak to and some issues that are faced with or have been.
Someone will call us and tell us they have a problem with Alcohol Addiction.
Maybe they are from Ireland or the UK and have been into several rehabs that treat them but they relapse.
It is very unfortunate that people didn't find us before they had all these treatments in these clinics because we could have helped them maybe many years ago.

The person will want to know whether we can treat them and detox them from drug addiction or alcohol addiction which of course to us is just a very simple procedure. The detox and withdrawal from heroin, cocaine or alcohol is the easiest thing for us to do.
The hard part is the finding out the real reasons that the person felt they needed to turn to drugs or alcohol in the first place.
Very often and in most of the times we can go through a persons history and with quite good accuracy we can pin point the turning point at where they should have seen a professional to get some help before they hit the bottle or started medicating themselves with drugs and alcohol.

We sometimes have to go back many years into their past to find the trigger point and they are always very surprised that they have never done this with other drug rehab or alcohol addiction clinic, but of course this is where we are different and have a reputation for successful treatments.
So we can go back maybe 10 years in some people and just by asking questions and listening we can find out when and why they started with their problems.
As an example case it could have been someone that was in a deep committed relationship and their partner left them.
If they had known the right thing to do was go and see a Psychiatrist immediately for care and even controlled medication they could have saved themselves a world of pain, but of course most people often don't know that this is one of the reasons Psychiatrists exist and they still think of them for crazy people like in the old days.

To see it from our side you need to understand we think of Psychiatrists in the same way you would if you had a problem with your genitals and you would of course go to see a Urologist. A psychiatrist is similar but you go see them when you have a problem with your mind which is feelings, depression, emotions and many other things that come from your brain.
Instead of seeing a Psychiatrist and getting the medication it seems people turn to alcohol because it is a very easy way to treat yourself in the short term or they turn to drugs they buy off someone they know and this is what we class as self medication. Sometimes though the people that fill themselves with alcohol, cocaine or heroin don't even want medication from the Psychiatrists even though they have been pumping themselves full of chemicals for the last decade.
It isn't always as simple as self medication and there are often more causes to a drug addiction because everyone is different but in the majority of cases we find the same cause of the problems which makes it a lot easier for us to treat.
Getting treatment for heroin addiction is always difficult because some of the places that say they offer rehab just aren't capable of doing a full heroin detoxify and rehabilitation.
With decades of experience and a drug rehab located on the outskirts of a major cit in a national park in Spain we can give some of the best detox available.
The beauty of having a rehab located out of the major cities and in a somewhat remote location it makes it a lot easier to treat opiate abuse because leaving is very hard which can often be a problem in this situation.
With budget to exclusive rooms and a very low entry fee there is something to cover most peoples budget and people stay from 20 to even 90 days if they need extra rehabilitation with very few of them returning or relapsing so we are definitely doing something right.
The benefits of Addiction Treatment in Spain

In our opinion there are several different benefits to getting drug rehab or addiction treatment in Spain which is of course a Spanish speaking country.
Some of these benefits are fact and some are purely from our experience because we have different treatment centers in different regions so the experiences in the clinics differ.
In the residential addiction clinic in Barcelona all the Doctors speak perfect or almost perfect English which is needed of course, but because Barcelona is Catalonia and the default language is Catalan it can feel very foreign.
Catalan is a romance language from the Northern part of Spain and is quite different from the Spanish we learn or see on television and in the movies.

Imagine being surrounded by foreign food, language, culture and experiences while you are detoxing or getting treatment.
This experience is enough for some people to completely distract them from the troubles they face at home and the smells, sounds, tastes and experiences add something to the whole experience.
People often come back from a session of drug rehab in Spain with a completely different outlook on life and sometimes just the experience of being immersed is enough for them to get a basic understand of the language which can in some and often a lot of cases be a life changing experience.

Of course the luxury addiction treatment centers in Marbella are a completely different experience as it is the Costa Del Sol which is famed for being full of English people.
As the made in Essex girls and boys call it Marbs and descend on every year with the rest of the faux modern day celebrity's you can be sure that almost everyone you meet will be English or English Speaking.
The Marbella Addiction Treatment Clinic is like a home from home for English people so although you don't get as much of a Spanish experience as you would if you were in Catalonia you get to detox in the luxury you deserve if your finances allow.
Quite a few people contact us looking for Prescription Medication Addiction Treatment Rehab in Spain due to the every increasing process of doctors giving out lots of medication.
The whole process of treating someone for medication addiction is a lot different because quite often the main reason for the addiction is through maybe an undiagnosed painful condition that needs some kind of medication.
As well as treating the addiction we can also identify Private Doctors who can work to find the cause of the pain which will help us treat it.
Why do so many English expats in Spain have Drug problems or Alcohol problems?

As you can imagine we talk to people from not just all across Europe as well as Spain, but indeed we also talk and treat people worldwide.
I personally know a little bit about the problems people face in Spain because I have lived in Spain as an Expat for almost ten years.

Many people run away to Spain from personal or family problems and these are of course a root source and cause of many people escaping into alcohol or drugs so i see the reasons and the causes that people take drugs from the start.
It is a sweeping statement to say that the majority of English people that move to Spain from the UK are escaping from something but the reality is most are. It could be the weather, the economy or just family issues and in my case I was running away from the cold winters to chase the Marbella sun.

Being away from family support can leave people exposed to different thing and one of them is feeling lonely so this is one of the reasons people feel the need to take drugs or alcohol to excess.
Coming from UAE AND Dubai for addiction treatment of behavioural therapy.
Spain had always been a very popular place from people that live in Saudi and Dubai but in the recent years the poplarity has declined.
There are still lots of people come from Dubai to Spain for our treatment because they know we will give excellent treatment and we understand the challanges people have in the middle east.
We can arrange care services for younger people coming from Dubai and The United Arab Emirates and even make arrangement for their nanny to stay with them through their treatment.


Frequently asked questions about Drug Rehab and Addiction Treatment in Spain
You can call us anytime because we are English so don't work the typical Spanish hours.

Anytime you have questions we are here for you.
Sometimes it is just Earl answering the phone and of course he wont be able to give medical advice but he can get a person that can to call you back.
There are of course many more treatment that we can arrange from pornography addiction treatment, sex addiction treatment, internet addiction treatment, treatments for depression and of course eating disorder treatment.
You can read about the International Treatment Program where we actually send a team of doctors to you headed up by a Psychologist but overseen by a leading Psychiatrist.
The International Treatment Program is something that those in UAE and Dubai take advantage of quite a lot because of the strict treatment laws in their country.
What should I do if my partner or family member has an Alcohol addiction?

We get asked about how a partner or family member should deal with a person that has what could be considered a sever alcohol addiction.
Several times they have said they try and take the hard line with the person suffering but this often doesn't work. It is not because the one with the addiction do sent love you or want to react to you but its because they are in a completely different world to you.

Should I shout at them? Never
Should i be hard and deny them money to buy drink? Never

Imagine someone has been drinking a bottle of vodka a day for more than a few months.
As a way of explaining it in a simple way I can give you some insight.

Alcohol do sent stop chemicals in the brain being released to keep your body and mind working correctly but it actually overpowers and suppresses the chemical production.
This means that alcohol is replacing the actual chemical action of your brain to do what your body needs.
If you suddenly take away alcohol the brain will still be producing as normal but the body has been getting the chemical reaction if we can call it that from the alcohol so it can function.
When the alcohol stops coming the body just cant cope because the brain is making the chemicals but the body isn't reacting.

Stopping someone taking alcohol suddenly can put a person into a seizure, coma or they can even die.
This is why when someone with an alcohol addiction comes in for alcohol rehab we can very slowly cut down on the alcohol and with correct medication get their body functioning as it should.
As with all drug rehab and alcohol addiction treatment rehabs we also treat all different kinds of depressions, bipolar's and any other mental disorder you can imagine.
The team have decades of experience.
What about coming to Rehab in Spain when I need to travel?

Very regularly we see people come from all parts of the world and you can read more about this on the International Treatment Program.
As you can imagine Spain is the chosen location for many people because of the weather and we see people coming from Dubai, Russia, Norway, Sweden and the UK rather that going to local rehabs.

What we can do is send a legally registered and qualified doctor to escort the patient from their location to one of the clinics. This escort service is particularly popular with people seeking treatment from alcohol addiction because once they start drinking they cant just have a little but need to drink substantial amounts.
The doctor can give you medication to get you through the trip and what could be nicer than having your own personal doctor for 24 hours or even 24 hours?
Just one of the benefits of coming to Spain for rehab apart from of course the weather is that you can learn a new language. While you are going through your drug rehabilitation or alcohol you can learn Spanish and go back to your country as a Spanish speaker. We can arrange for you to learn something as well as Spanish so you also go back with a new skill and this way you have hide the fact you are coming for treatment and tell people you are studying in Spain.

Eating Disorder Treatment
Eating disorders are often very distressing for all parties involved and as a parent of someone with an eating disorder you can often find it different to know which way to turn..
about
Eating Disorder Treatment Spain
Gambling Addiction Rehab
Compulsion comes in many different forms and often with a gambling addiction there is substance abuse and other problems. The strangest thing about some people addicted to gambling is that they love to lose and sometimes prefer it to winning.
about
Gambling Addiction Rehab Spain
Contact us for Rehab in Spain

If you see a green border round the padlock, it means your connection is encrypted, private and secure.
---
Local Rehabs is English Speaking, Private, Secure, Highly Ethical and Most Trusted. You can be sure of complete discretion.
---
Insurance Friendly in many cases
We work with insurance companies and in lots of cases can do direct billing. Even if your private health insurance dosent cover addiction treatment in Spain it may cover the medical and Psychological part.
More about Insurance »
Residential Addiction Treatment Spain
Depression Treatment in Spain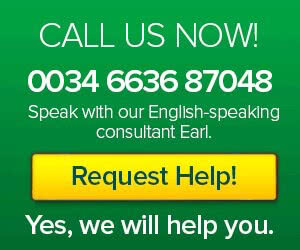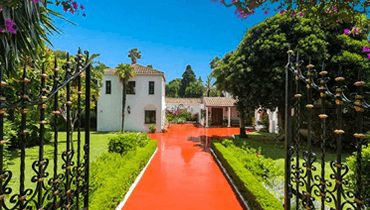 Addiction Treatment Center in Marbella
English Owned Luxury Addiction Hospital
Luxury Options:

Yes

Private Rooms:

Yes

Eating Disorders?

Yes

Rooms:

14

Beachside:

Yes

English Speaking:

Yes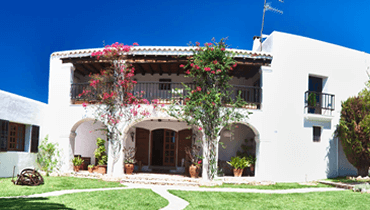 Addiction Treatment Center in Ibiza
English Owned Luxury Addiction Rehab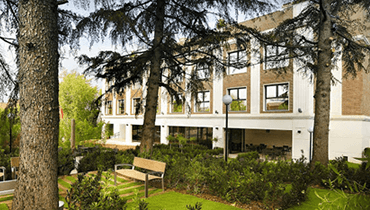 Addiction Treatment Center in Madrid
Spanish Owned Budget Addiction Rehab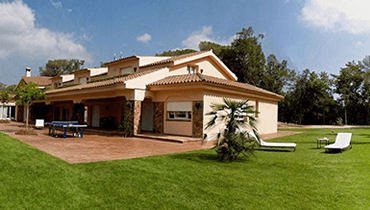 Addiction Treatment Center in Barcelona
English Speaking Budget Addiction Center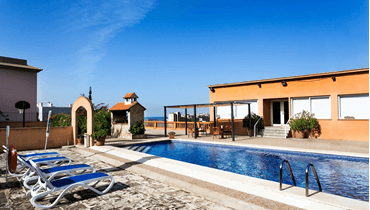 Addiction Treatment Center in Mallorca
English Speaking Budget Detox Clinic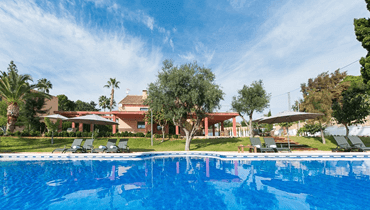 Budget Drug Rehab Center in Alicante
English Speaking Budget Rehab Center