Residential Alcohol Detox Center in Marbella, Spain
>

>

>

>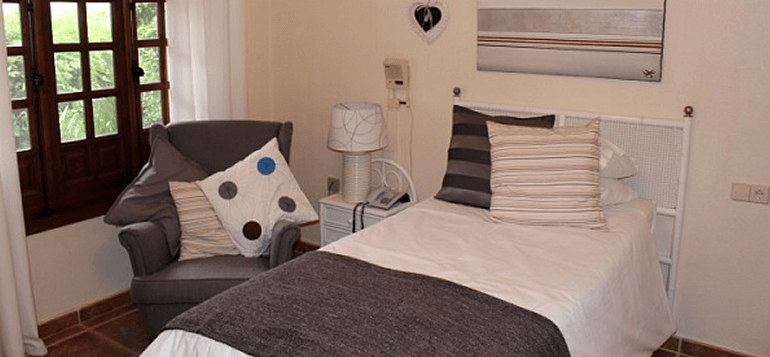 Marbella Alcohol Detox Hospital
€ Call For Prices
Luxury?

Yes

Licensed Hospital?

Yes

Location:

Seaside

Detox Center:

Yes
Year Established:

2010

Internet:

Fast and Free

Parking:

Secure

Treat Anorexia?:

Yes
Residential Luxury Alcohol Detox Center near Marbella in Spain
One of the worst addictions to have is surely alcohol and no other drug really has many of the problems alcohol does when you are trying to detox.
Every person and body is different and can react differently when undertaking a detox process.
So what should you expect for a detox in the Marbella detox clinic?
First let me say that unlike some of the other rehab centers that send you another place for your initial detox we are actually a hospital so we perform the detox process on-site.
The layout of the hospital and the grounds are tailored to make this a tranqil and very serene environment for ultimate calm.
You will know yourself if you have tried to detox that every sound no matter how quiet can seem so loud and every disturbance is intensified. There is a concerted effort to keep everything calm and the whole building as quiet as possible at all times.
Typically you will undergo a 7 day detox.
The first thing we do when you enter the alcohol detox treatment center in Marbella is get you settled in your room and if you are ready we give you a bit of food and some water maybe.
As soon as you are settled in we will go through a full assesment with the addiction specialists and this will all be done under the supervision of the Psychiatrist.
Ask us about the Alcohol Detox Rehab Treatment
in Marbella

, Spain

If you see a green border round the padlock it means your connection is encrypted, private and secure.
---
Local Rehabs has treatment available in English, Russian, German, Dutch, Swedish, Arabic and of course Spanish Speaking.
Private, Secure, Highly Ethical and Most Trusted in the whole of Spain. You can be sure of complete discretion.
---
There are no shared rooms and all of the rooms have en-suite bathrooms.

Some of the rooms are equipped with a kitchen and cooking equipment to support independent living if required.
Nanny rooms are available at an extra cost for overseas visitors normally from the UAE.
We can arrange a team of bodyguards if requested or can provide accommodation for your security team, but due to space limits we need to restrict your on-site private staff accommodation to max 8 people.