Residential Postpartum Depression Treatment in Marbella, Spain
>

>

>

>

Residential Postpartum Depression Hospital Marbella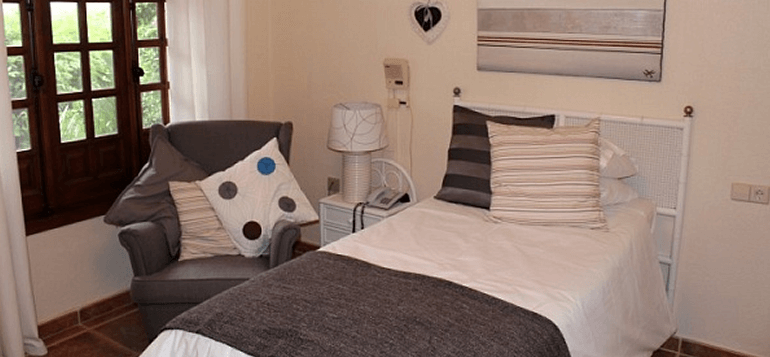 Marbella Postpartum Depression Hospital
€ Call For Prices
Luxury?

Yes

Licensed Hospital?

Yes

Location:

Seaside

Psychiatrist:

Yes
Year Established:

2010

Listing type:

Postpartum Depression

Parking:

Secure

Treat Dual-Disorder?:

Yes
Residential Luxury Postpartum Depression Rehab in Marbella in Spain
Postpartum Depression and its cause
A very common time for depression to strike is after the birth of a child.
Many women suffer from postpartum depression after the birth of a child. Birth is a very stressful time as is the adjustment period to the new child.

Depression in new moms may be a way of signaling that they need help. Many women feel that they should be a super mom and be able to care for the baby and keep the house without any difficulty. This is often not the case. Newborn babies often sleep very little and require a great deal of attention and love. A sleep deprived mother may not be able to care for the baby properly. Depression may act as a signal that their is to much going on for this one woman to handle.
We can help any mother through this difficult time so call us to see how we can help.
Ask us about Postpartum Depression Treatment
in Marbella

, Spain

If you see a green border round the padlock it means your connection is encrypted, private and secure.
---
Local Rehabs has treatment available in English, Russian, German, Dutch, Swedish, Arabic and of course Spanish Speaking.
Private, Secure, Highly Ethical and Most Trusted in the whole of Spain. You can be sure of complete discretion.
---
There are no shared rooms and all of the rooms have en-suite bathrooms.

Some of the rooms are equipped with a kitchen and cooking equipment to support independent living if required.
Nanny rooms are available at an extra cost for overseas visitors normally from the UAE.
We can arrange a team of bodyguards if requested or can provide accommodation for your security team, but due to space limits we need to restrict your on-site private staff accommodation to max 8 people.