Residential Tramadol Addiction Treatment in Marbella, Spain
>

>

>

>

Residential Tramadol Addiction Hospital Marbella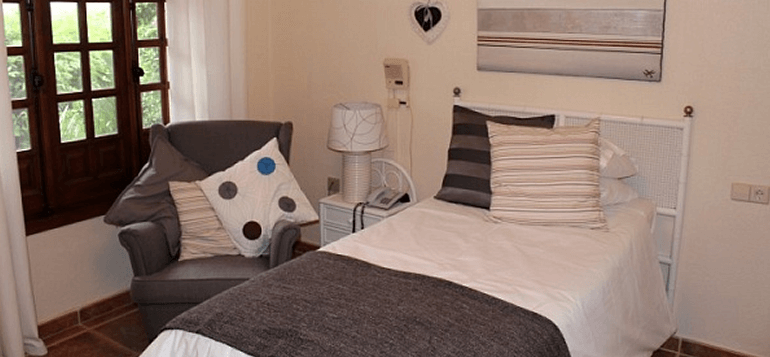 Marbella Tramadol Addiction Hospital
€ Call For Prices
Luxury?

Yes

Licensed Hospital?

Yes

Location:

Seaside

Psychiatrist:

Yes
Year Established:

2010

Listing type:

Tramadol Addiction

Parking:

Secure

Treat Dual-Disorder?:

Yes
Residential Luxury Tramadol Addiction Rehab in Marbella in Spain
Tramadol Addiction came out of nowhere in Marbella
All of a sudden in and around Marbella as well as other areas of Spain we started getting calls for people suffering from Tramdol addiction.
Prescription drug addiction is widespread and so many people have a problem it would astound you if I shared some numbers on the percentage of population with a problem.
That little red pill that the doctor tells you to take once in a morning and once on a night while you are getting over some pain is actually a highly addictive time-bomb waiting to create its own addiction in your body.
Some people really do need pain management and there is often no choice or options for dealing with pain other than to double up on your doses.
Starting with 2 pills can very quickly end up with people taking as many as 40 tramadol a day which is an astounding amount.
Ask us about Tramadol Addiction Treatment
in Marbella

, Spain

If you see a green border round the padlock it means your connection is encrypted, private and secure.
---
Local Rehabs has treatment available in English, Russian, German, Dutch, Swedish, Arabic and of course Spanish Speaking.
Private, Secure, Highly Ethical and Most Trusted in the whole of Spain. You can be sure of complete discretion.
---
There are no shared rooms and all of the rooms have en-suite bathrooms.

Some of the rooms are equipped with a kitchen and cooking equipment to support independent living if required.
Nanny rooms are available at an extra cost for overseas visitors normally from the UAE.
We can arrange a team of bodyguards if requested or can provide accommodation for your security team, but due to space limits we need to restrict your on-site private staff accommodation to max 8 people.